Welcome to the


RUSTY LAKE WIKI
The Rusty Lake Series is a mystery point-and-click escape-the-room series available in IOS, Android, Steam and the web, made by an indie-game studio of the same name. Currently, there are 15 games released within the Rusty Lake Universe.
Welcome to Rusty Lake:
Where dark creatures live under the tranquil water surface.
Where you can hear voices in the trees.
Where ancient artifacts are waiting to be found.
Where the paintings come alive.
Where nothing is forgotten.
Where the birds lay black eggs.
Spoiler Alert!
This wiki contains spoilers for the Rusty Lake Universe! Although the walkthrough section of each game is spoiler-free, location and character pages contains their role/story in each game in their respective sections. If you have not played a rusty lake game and would like play it yourself, do not read those sections!
Games
Official Links
You took my favorite plague.
— David Eilander
---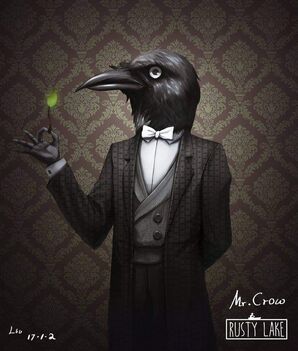 ---
---
---
Sister Wikis:

---